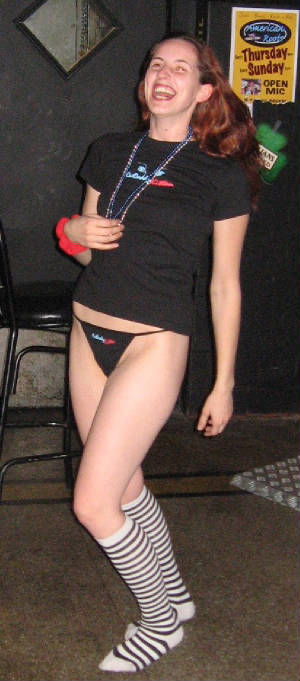 CatDaddy Baby Doll T-shirts and thongs.





CATDADDY was formed on a cool Fall night back in 1994. Marty "BAM-BAM" Mason pulled Thom "CATDADDY" Cabnet out of retirement, linked up with his neighbor Bob "MAD DOG" Yeager and Bob's good friend Jimmy "DINO" Falco. Over the years the band had minor changes...Marty moved away to Atlanta, GA in 1997, then moved back in 2002 and re-joined the band. Unfortunately, Jimmy developed a brain tumor and had to leave the band in 2005. Jimmy will NEVER be replaced, but Robert "PANCHO" Morgie, Sr. and Robert 'PANCHO" Morgie, Jr. joined the band giving us the addition of a sax player and guitar player. Well time for another change...Poncho Sr. retired, Thom Cabinet retired and Poncho Jr. has been hired by another band. Which leaves Marty and Bob. We connected with Floyd Marcus and Eric Martin Lane and we have revived CATDADDY The Band.
We are out and smoking up the bar/club circuit playing blues, rock, funk, R&B and dance music. We play weddings and corporate events as well.
 
Thanks for taking a look at our site. Contact us, come out and see us play...you won't be sorry! We'll be updating this site frequently, so please check back often.






Band Line Up:
Bob "MAD DOG" Yeager - Vocals, Keyboards
Flyod Marcus - Guitar, Vocals
Marty "BAM-BAM" Mason - Drums, Vocals 
Eric Martin Lane - Bass, Vocals